Recommended hot spring inn in Saga! Hot springs where day trips are OK for couples and families
Good morning. It is a pleasant morning in the blue sky today. It's still February but this warmth! That's the best. But I have a cold since yesterday. My throat has been broken. When you return home, make sure to wash your hands.By the way, we introduce hot spring in Saga today.
Saga Prefecture, located in the northwestern part of Kyushu, has several hot spring spots such as Ureshino Onsen and Takeo Onsen. Many people visit Saga Prefecture for these purposes. This time, we introduce recommended hot-spring lodgings in Saga prefecture. Don't miss out on the theme of "day trips" and "for couples" because they feature excellent hotels!
Features of Saga Onsen and sightseeing in the prefecture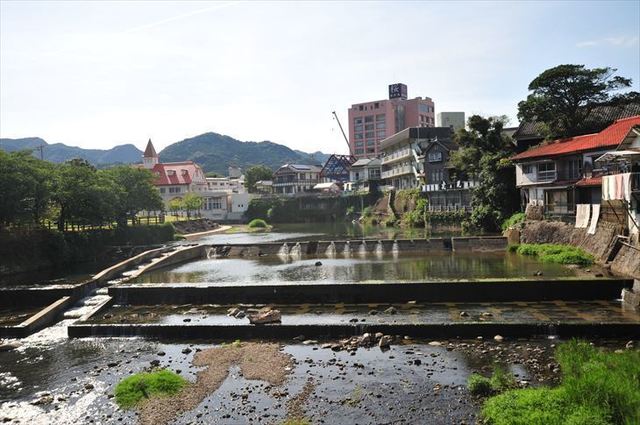 Ureshino Onsen (Ureshino City) is one of the three most beautiful hot springs in Japan, which is indispensable when talking about hot springs in Saga Prefecture. The hot springs are the representative hot springs of Kyushu, with the source at 17 locations, and there are about 60 accommodations along the Ureshino River.In addition, Takeo Onsen (Takeo City), which has a history of more than 1,300 years and is said to have bathed greats such as Musashi Miyamoto, Siebold, and Date Masamune, is also popular because it is said to be effective in relieving fatigue.Older than Takeo Onsen, Koyu Onsen (Saga City), which was discovered about 2200 years ago, is surrounded by mountains and close to the Kasegawa River. It has become a reputable hot spring resort.Other hot spring spots in SagaKumanokawa Onsen (Saga City), Tara Takezaki Onsen (Tara Town), Kawakamikyo Onsen (Saga City), etc.
* Recommended sightseeing spots in Saga
There are many spots where you can meet beautiful scenery, such as "Bougen House Ureshino" (Takeo City), where flowers and bougainvillea from colorful rainforests bloom, and "Mifuneyama Rakuen" (Takeo City), a famous cherry blossom spot.In addition, there are various tourist spots in Saga Prefecture that you will want to visit, such as Yutoku Inari Shrine (Kashima City), one of Saga's leading power spots, and Hizen Yume Kaido, the only ninja village theme park in Kyushu.
Top 5 Hot Spring Inns and Inns in Saga
If you are going to stay in Saga for a hot spring trip, accommodation is a must. If the five mentioned here, the reputation of the customer is good and the satisfaction is high!
No. 1: Taishoya boasts hospitality unique to long-established restaurants (Ureshino Onsen)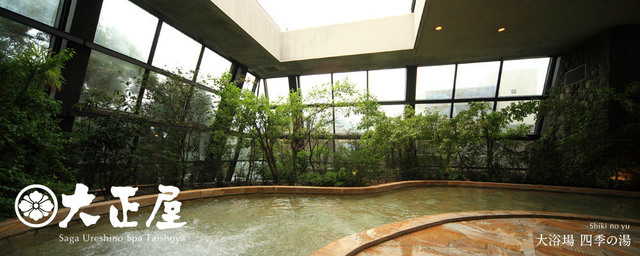 We are proud of our long-established hospitality since 1925 (Taisho 14). Surrounded by abundant nature, you can enjoy the hot springs at Taki-no-Yu, where you can see the pond and garden where carp swims elegantly, and at the open-air, semi-open-air, Shiki no Yu.
* Facility information of Ureshino Onsen Ryokan Taishoya
Name of facilityUreshino Onsen Ryokan TaishoyaStreet addressUreshino-cho, Uragano-shi, Sagaphone number0954-42-1170
URL
http://www.taishoya.com
2nd place: Ureshino Onsen's tallest open-air bath, Hotel Kasuien (Ureshino Onsen)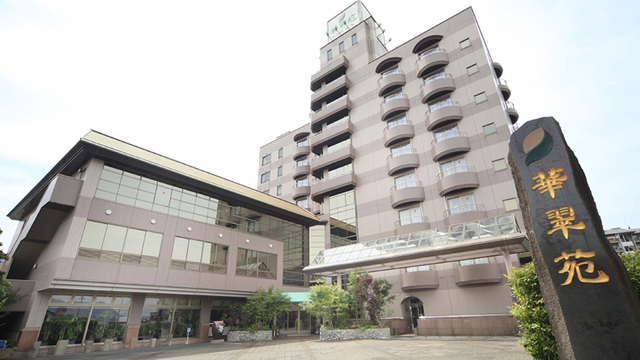 The view from the 9th-floor "air open-air bath" boasting the highest height of Ureshino Onsen. In the large public bath for women, a beautiful garden designed by garden designer Kazuyuki Ishihara enhances the healing effect. Dinner to enjoy the toro fluffy "hot spring tofu" etc. is also excellent!
Facility information of Hotel Kasuien
Name of facilityHotel KasuienStreet address333 Iwaya Kawauchi, Ureshino-cho, Ureshino-shi, Sagaphone number0954-42-2111
URL
http://www.kasuien.co.jp/
3rd place: Kaiseki-juku Ogiya, a kaiseki cuisine with the blessings of nature (Takeo Onsen)
This inn is a "Ryokan Ryokan" that boasts kaiseki dishes that make full use of the blessings of nature. Both the bathtub and the bathroom are attractive with private baths made with cypress. In addition to Japanese-style rooms incorporating Japanese traditional architecture and Sukiya-style, there are also Western-style rooms in Scandinavian style.
Facility information of `` Kaiseki-juku Ogiya ''
Name of facilityKaiseki-juku OgiyaStreet addressTakeo, Takeo City, Saga Prefecturephone number0954-22-3188
URL
https://www.ougiya.com/
4th: Western-style building "Hamilton Ureshino" standing on a hill (Ureshino Onsen)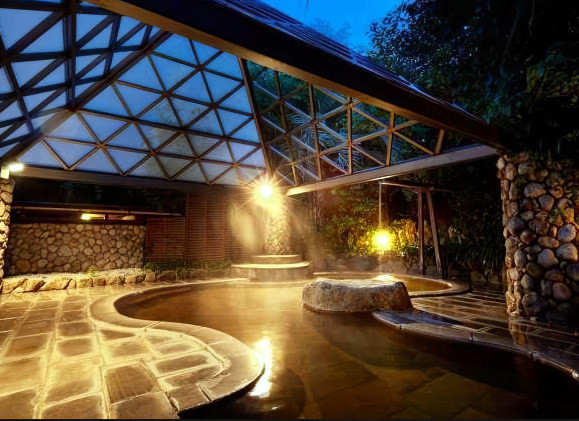 Hamilton Ureshino is a Western-style hotel located on a small hill, and is the first resort hotel in Ureshino Onsen. The open-air bath is shaped like a pyramid, so you can enjoy extraordinary life. There is also a private open-air bath, so it is recommended for couples and couples!
Facility information of "Hamilton Ureshino"
Name of facilityHamilton UreshinoStreet addressSaga Prefecture Ureshino City Ureshino Town Oaza Iwaya Kawauchikko 288-1phone number0954-43-0333
URL
http://www.hamilton-ureshino.jp/
5th place: Onkuri, a warm water that does not burden the body (Furuyu Onsen)
Entrance and lobby are based on brown and create a modern and calm atmosphere. The hot spring is a 38 ° C warm water that does not put a burden on the body. There are more than 10 types of hot bath facilities such as rock baths and saunas, and day bathing is possible.
Facility information of "Furuyu Onsen ONCRI / Onkuri"
Name of facilityFuruyu Onsen ONCRIStreet address556 Furuyu, Fujimachi, Saga City, Saga Prefecturephone number0952-51-8111
URL
http://www.oncri.com/
Today we introduced 5 recommended hot springs.Saga prefecture has really good spring quality, and Ureshino Onsen is said to be a beautiful skin hot water. Please visit if you have a chance.Tomorrow, I would like to introduce three recommended one-day hot springs in Saga Prefecture. looking forward to! !