Oita Beppu "Gourd hot spring"!!!
Good morning. Kyushu is sunny today! !The temperature seems to rise like yesterday. It is already in front of spring. We introduced hot spring of Oita Beppu area before today, but one! ! I forgot to introduce the recommended hot springs! I will introduce the hot spring. If you have time, please go there.
Beautify your skin at Oita Beppu's "Hyotan Onsen"! !
Hyotan Onsen, located in Beppu City, Oita Prefecture, is a one-day bathing facility with a history of 11 years. It is the only hot spring in Japan that has been awarded the "Michelin Sightseeing Guide" three stars five times in a row. There are a wide variety of hot waters, from gourd-shaped hot water that has retained its shape since the Taisho era, to hot water that falls down from a height of 3m, to sandy water, steamed hot water, and open-air. In addition, it is "Beautiful skin water" which is nice for women whose natural moisturizing ingredients are about 10 times the standard of the hot spring method.
Let's go to the gourd hot spring which won three stars!
Beppu City, Oita Prefecture boasts the largest amount of hot water in Japan. Among the eight hot springs in Beppu called Beppu Hachiyu, the hot springs that stand out are beautiful, and the long-established store that represents the particularly popular "Kannawa Onsen" is Hyotan Onsen. Where is the secret of the popularity that many tourists rush not only on holidays but also on weekdays? I will introduce its charm.
Michelin Green Guide Japon, a travel guide issued by French tire maker Michelin, was the only hot spring in Japan to have three stars. It is said that the variety of "enjoyable" hot springs that are worth the trip and the courtyard where you can wear clogs in yukata are freshly reflected in the eyes of foreigners.
Also appeared in that "Shinfuro"! ?
https://youtu.be/20ZWZJgixtw
Sync at the hot spring! ? That was the topic of Oita's PR video "Shinfuro". Gourd hot spring is one of the hot springs that appeared in this video. It may be interesting to look again at which scene is a gourd hot spring.
There are various baths!
First, go to the sand bath with a yukata (mixed bath)
The sand bath that warms up to the core of the body and has an excellent detox effect is the most popular in "Gourd Onsen"! There is no time limit, and you can sand yourself by yourself. It's best to go in front of the public bath, as you will sweat a lot and get covered with sand.
You can enjoy a sand bath with a yukata in a mixed bath. An unusual creation that men and women become together when they pass through the gender-specific entrance / dressing room.
This is a type of perspiration therapy that covers the entire body, leaving only the neck heated by the hot spring heat, and provides thermal stimulation by the pressure of the sand. The time is about 15-20 minutes, and once a day is appropriate. Effective for neuralgia, back pain and stiff shoulders.
Yukata is also available for children, so even children can use it! I can enjoy it like playing with sand, so I would like to dig sand with couples and friends. There is no time limit, so you can enjoy it slowly.
After sweating in the sand bath, go to the public bath (separate gender)
There are eight types of hot springs in the large public bath, such as Takiyu / Gourd bath / Hinoki bath / Open-air bath / Walking water / Mushi-yu. (Different types for men and women) All are 100% sourced luxury specifications! It is a gift of abundant hot water.
Hot water that Tsuu also praise has a high salt quality. Perfect for healing the tiredness of walking around! There are a variety of bathtubs, from warm hot water for children to hot water unique to Beppu, so you can enjoy it to your liking.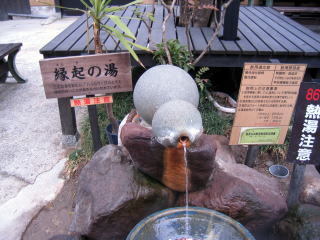 The gourd bath in the shape of a gourd is also unique.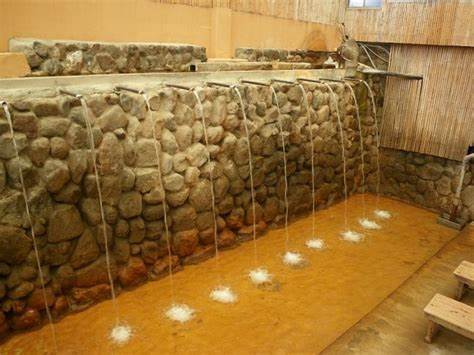 The highlight of Otokoyu is Takiyu, which has been around since 1923. Please catch hot water falling from a height of 3m.
There is also a private family bath ♪
Family baths are available in indoor and open-air types and open-air only types, with a total of 14 rooms. It is a luxurious specification that changes the hot water for each customer with a coin timer, so you can always enjoy a high quality hot spring in the "first bath".
There are various bathtubs depending on the type, but this is a rock bath type! Combined with flowing hot water and well-maintained greenery, it seems to be healing to the heart.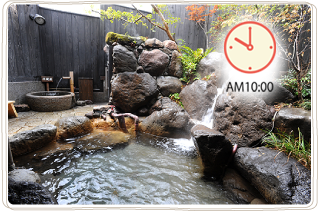 In addition, the luxury of having a dedicated "Mushiyu" in all 14 rooms ♡ It seems to be just a long bath, but when crowded, it is so popular that it will fill up in order. Be sure to stick to the time.
https://youtu.be/9qiOFJ9pjws
The indoor bath is popular with children and elderly people who are worried about the cold. You can make a phone reservation here, so let's get in touch as soon as you decide!
https://youtu.be/3Ir6X5kSFjQ
The open-air type, which is declared as "a quaint hot spring like a long-established ryokan", can be reserved at the time of visit, so competition is inevitable! ? There are two rooms that are barrier-free, and it is said that only people using wheelchairs can make phone reservations. Please check in advance.
Small break ♪ Eating boiled eggs in the courtyard using hot spring heat
"Boiled eggs made with hot spring heat" that can be eaten in the facility is a local gourmet unique to Kannawa Onsen where the source temperature is high. It has a slight salty taste without anything. The hot spring ingredients are soaked and the umami is condensed.
It is recommended to eat in the courtyard after the bath. The eggs that you can get while hitting the night breeze after warming up are the best. Do you drink beer together ♪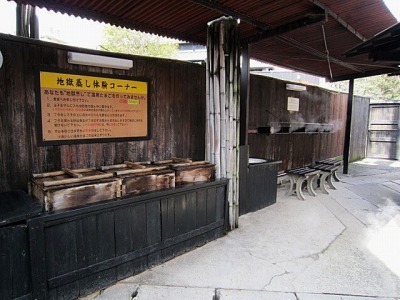 "Hell steaming experience" is also available. Hold on to opening it halfway and wait 6 minutes.
Smooth skin up with "100% source"!
The hot water of the gourd hot spring is 100% hot water from the source without adding water, so you can enjoy the beautiful skin ingredients of the hot spring without diluting it at all. Not only for women, but also for hot springs. However, how do you lower the temperature while maintaining the freshness of the hot spring hot spring whose source temperature reaches 100 degrees?
The secret is this "Yumetake". The hot springs that flow from above hit the bamboo, forming fine droplets like rain, and the temperature drops at once. This allows you to use fresh hot springs that have just touched the air at the best temperature! If you soak in a hot spring with plenty of moisturizing ingredients, which is also called a rinse spring, your skin will become moist and smooth.
Try drinking the hot spring "Engi-no-yu"
"Engi-no-yu" in the courtyard is a drinkable hot spring that has passed the inspection. It has been shown to be effective for constipation, chronic gastrointestinal diseases, etc., and is also good for beauty.
And if you drink it, something good will happen on the day of "eight" ... it's a bit habitable, but try it once.
Moist skin with hot spring steam
This place next to the courtyard is a place where you can inhale the steam of hot springs! It is said that the steam coming directly from the source is good for chronic bronchitis, and of course good for beauty with steam effect!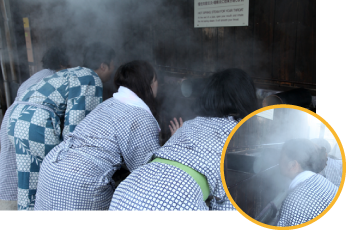 Women are very concerned! The appearance of friendly friends arranging their faces with each other is very smiling.
If you want a good meal, go to the on-site restaurant "Yurari"
What you want to try at "Yurari" is "Jigoku steamed dish". Jigoku Steaming is a specialty of Kannawa Onsen that is steamed by hot spring fumes. It is a cooking method that allows you to fully enjoy the taste of the ingredients.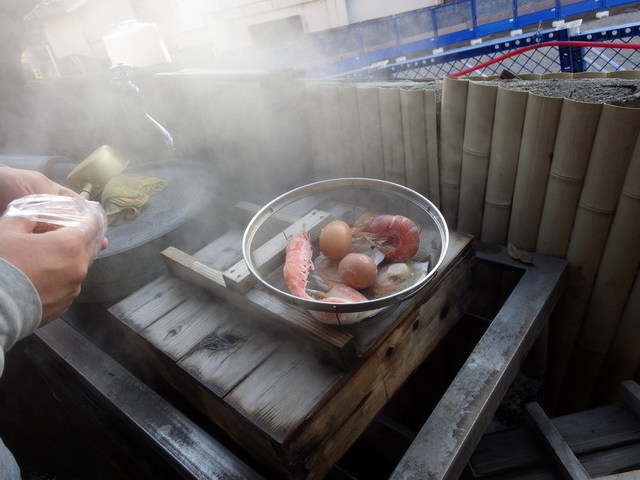 The "Hell Steamed Set Meal" steamed in Jigokugama is a simple, healthy yet blissful taste full of the taste of ingredients. It is a gem that anyone who visits Kannawa for the first time should thoroughly enjoy.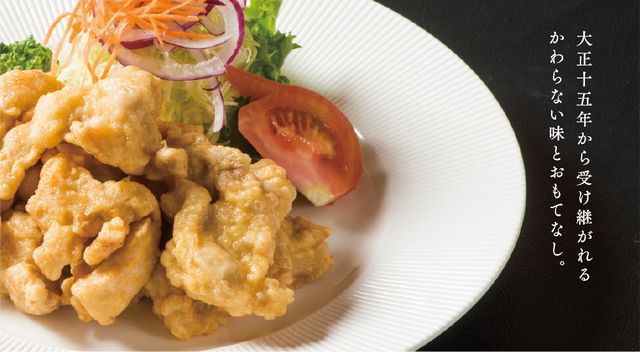 If you want to try something other than hell steaming, how about Oita's specialty, Toriten? It is a soul food of Oita citizen who has chicken tempura with ponzu. Crispy clothes and juicy chicken are exquisite!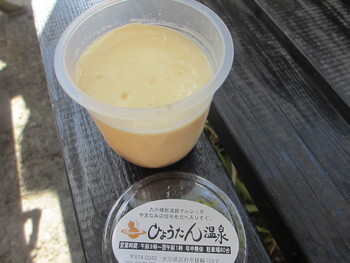 For dessert, please enjoy "Onsen Steamed Pudding" steamed in Jigokugama. People who are addicted to melting texture and gentle sweetness continue! Any number of them are likely to be eaten.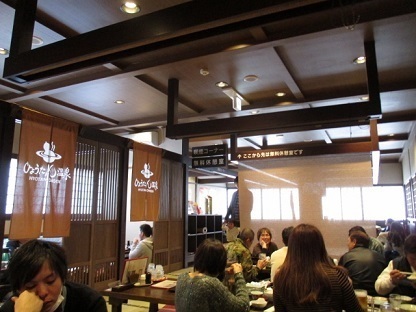 The tatami room is spacious. There is a free rest area in the back, so you can relax after taking a bath.
Hot waterBeppu University / Local cuisine (others), set meals / diners, cafesStreet address159-2 Kannawa, Beppu City, Oita Prefecturebusiness hours[Mon-Fri] 11: 00-20: 00 (L.O.) [Sat / Sun / Holiday] 11: 00-21: 00 (L.O.)Regular holidayOpen dailyAverage budget~ ¥ 999~ ¥ 999
At the end.
Did you do it? Let's make your skin moist and smooth by flowing 100% of the source of the wonderful hot spring "Hyotan Onsen !!" ! I wonder if I will go and be reborn as beautiful skin (laugh)
Tomorrow, I will introduce hot springs in the Saga area. If you have a hot spring that you would like to introduce, please request it. Then look forward to tomorrow! !