10 recommended local souvenirs from Fukuoka!!
Good morning. The cold until yesterday was quite calm. From today, the weather forecast was told that warmth would come back again. I recently have a stuffy nose and sneezing! So a mask is a necessity. But ... expensive! ! I hope the mask will return to normal price soon.Well, today we will continue to introduce the remaining 4 souvenirs!
7. "China Hiyoko" at the chick Honpo Yoshino-do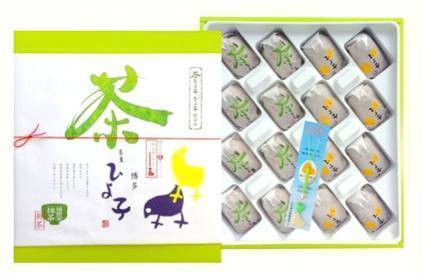 reference:
http://www.hiyoko.co.jp/
Next, from Hakata souvenirs, you can get limited items. The famous confection "Hiyoko" is famous as a specialty of Fukuoka. There may be many people who recognize Tokyo as a souvenir now, but that is definitely not the case in Fukuoka (laughs).Did you know that there is a dish unique to Fukuoka? That is Fukuoka-limited & limited-time "Chaya Hiyoko". The chick who kneaded the fresh tea of Fukuoka Yame, famous as a famous tea production area, into the bean paste, and the appearance is the same as the normal chick (of course the package is green so you can compare it), but the greenish bean paste inside is delicious of tea It is a very delicious item that brings out the scent.This is only for summer (late May to late August), so if you are coming here during this time, please by all means!
8. Hakata Confectionery "Hakata Burabura" at the left gate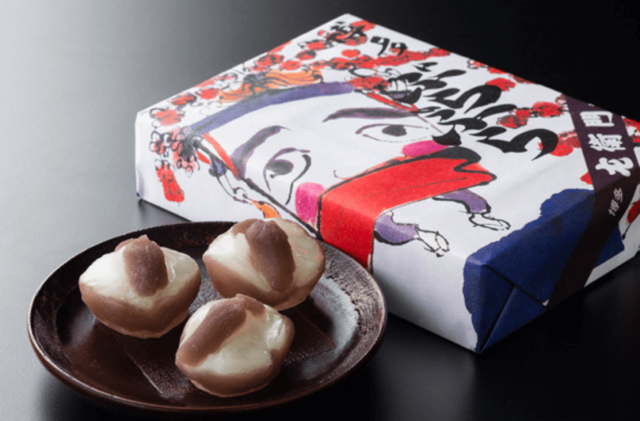 The following two items are from Hakata Souvenirs. The first is "Hakata Burabura". This is a sweet wrapped in fertilizer made from Hokkaido red beans, but its impressive naming and packaging are souvenirs.If you have a connection to Fukuoka (middle to old), the famous commercial "Hakata Buraburusabraseta-" will cross your head and fill you with nostalgia. This can be purchased at stations, airports and other places.
https://youtu.be/HqeXHQGF7ok
9. Shinonome's "Niwaka Senpei"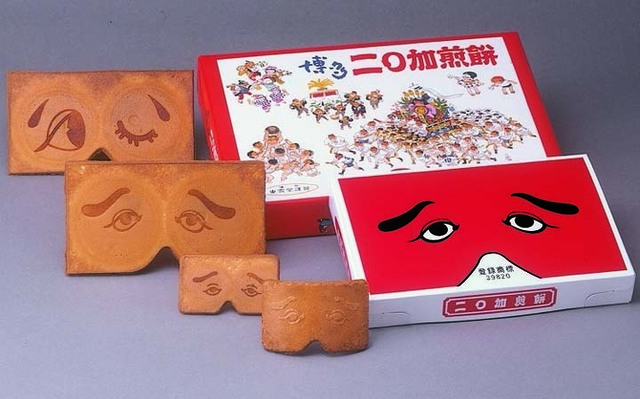 Another Hakka souvenir confection is Shinonome's "Niwakasenpi". Niwaka has been a traditional performing art of Hakata since ancient times. "Senpei" is the correct name instead of "Senbei".There is also a famous local CM here, and the phrase "Occasionally Kendema ~ Kaketeikoi ~" is stuck in Hakatakko's DNA (laughs). Because it is a cheap price,Recommended for those who want to prepare impressive souvenirs. One piece per box, with a mask.
https://youtu.be/pQFFjvUeZb0
10. "Menbei" by Fukutaro of Mentai
Lastly, here are some sweets that are safe for those who are not good at sweets.Menbei is a senbei kneaded rice cracker made by Fukutaro Amen, a company known as a major manufacturer of hot peppers. In addition to spicy menta, squid and octopus are used abundantly, and it is a very recommended dish for snacks such as ate of sake. A classic confectionery that won't be removed. Ideal for those who are not good at sweets for souvenirs at work!This can also be purchased at souvenir shops such as stations and airports.
https://youtu.be/-dPcwLJez5c
Finally
As mentioned above, I have introduced 10 Hakata souvenirs that I recommend. How was it? Of course, there are many other food-based souvenirs, such as Hakata ramen and hot pots with specialties, so depending on the tastes of the person you are giving, I'm glad if you can make your choice while getting lost.
Tomorrow, I forgot to introduce to everyone ... I will introduce one of the hot springs that are highly recommended! It is a hot spring spot that foreigners will want to visit. looking forward to! !